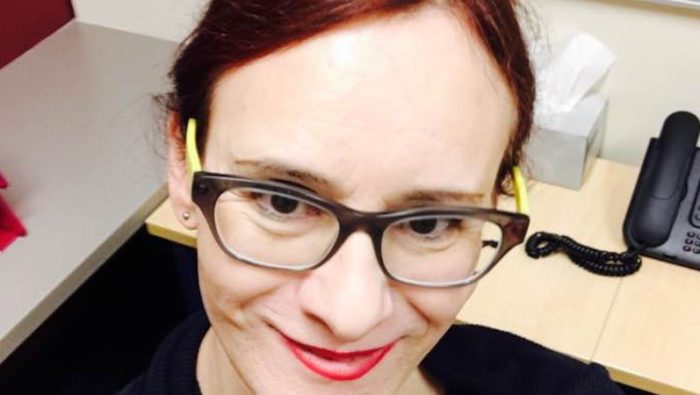 Ask the Author: Professor Alex Sharpe
by
Alex Sharpe | 2 February 2022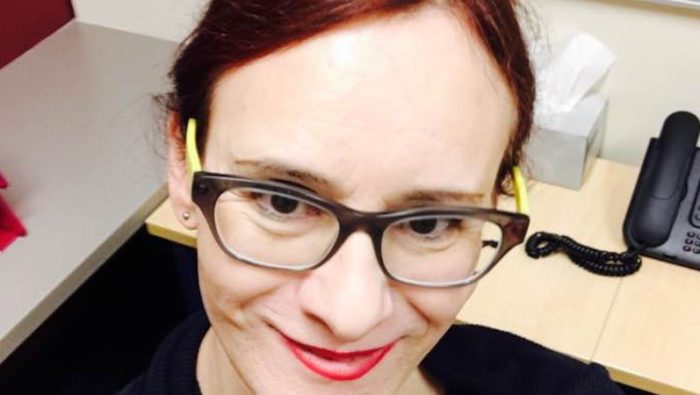 Professor Linda Mulcahy interviews Warwick University's Alex Sharpe.
How do you approach the study of law?
It depends. I'm fairly promiscuous in terms of methods and philosophical frameworks. I always begin with a problem or question that interests me. Everything follows from there. So, with my first book (Transgender Jurisprudence: Dysphoric Bodies of Law, Cavendish, 2002), my question was: how do courts respond to the sex/gender claims trans litigants make? Initial analysis of the case law pointed to judicial anxiety concerning what trans people are imagined to, and in some respects do, problematise, namely, binary understandings of sex, gender, and sexuality. And this appeared to be true irrespective of whether courts recognised claims. Wanting to explore these themes, I drew on post-structural theory, particularly the work of Michel Foucault, and on the gender theory of Judith Butler. These theories also proved useful because I was more interested in the way law produces its subjects in moments of recognition, than I was in its repressive power, its royal No. And because I was interested in how, when we shift our lens from instrumentality to discourse, we begin to see how a reckoning of reform, of success and failure, shifts.
With your second book, Foucault's Monsters and the Challenge of Law (Routledge, 2010), your focus seems to be more abstract, more divorced from contemporary struggle. Is that fair? And could you comment on your approach with this text?
After TJ, I wanted to approach the question of difference with greater distance, and with less personal investment. FM is concerned with the fundamental norms of modern liberal rule. While there are many social theory templates that help us understand the figure of the outsider (eg. René Girard's Scapegoat and Zygmunt Bauman's Stranger), the Monster was selected because it is the outsider template par excellence. That is, it bears the greatest degree of difference to humanness, though difference is, of course, never absolute. The Monster has also a very lengthy legal and common law history. FM takes the raw materials contained within Foucault's Lectures at the College de France 1974-75, a text that foregrounds the Monster as part of a genealogy of the 'abnormal individual,' and thinks through historical and contemporary relationships or tensions between these two figures, or between the 'unnatural' and the 'abnormal' in constituting and regulating difference in law through time. I found Foucault's approach especially useful because he offers, in my view, a more analytically precise understanding of the monster category, one that recognises the socio-political forces through which monsters become culturally legible. That is, while we might universalise the monster as a kind of everyman, as psychoanalysis does, Foucault recognises only some individuals and/or groups are, at any given historical moment, demonised by the term.
With Sexual Intimacy and Gender Identity 'Fraud': reframing the legal and & ethical debate (Routledge, 2018) you appear to shift gear again. What were the issues you were seeking to tackle with this book and what were your methods?
SI is best understood as a political intervention, a response to a spate of sexual offence prosecutions brought between 2012-2018 against young trans and other gender non-conforming people on the basis of non-disclosure of their gender histories. The book thinks through the relevant legal and ethical issues and articulates a series of principled objections to prosecution. Theoretically, it cuts across philosophical traditions. It draws on and interweaves liberal arguments (eg. the problem of criminal law overreach, and the need for legal certainty and privacy) with post-structural arguments against prosecution. The latter foreground necessary, though difficult and uncomfortable, questions concerning complainant agency, knowledge, pleasure, and desire. In terms of the ethics of non-disclosure, SI draws on normative ethics and therefore analytical philosophy, but also on feminist, queer, and trans theories in order to consider what ethical intimacy might look like beyond a cis-normative society. It also queers legal practice through rewriting (re-righting) the Court of Appeal's decision in R v McNally [2013], the lead case in the area. In this latter respect, it acknowledges the labour of feminist judgments writing projects.
Turning to your most recent book, David Bowie Outlaw: essays on difference, authenticity, ethics, art & love (Routledge, 2022), a critic might say it has little, if anything, to do with law. How would you respond?
(Implodes with laughter). Well, Professor Adam Gearey, in his Foreword to the book, claims DBO "is not philosophy, [or] jurisprudence, [but] a genocide of old ideas and dead forms.' It starts from the premise law is not enough, or to be more precise, too much, too much to bear. In the face of its certainties, its rigidities, and its conceits, the essays, through Bowie, call forth the monster who laughs at the law, celebrate inauthenticity as a deeper truth, explore the ethical limits of art, cut-up the laws of writing, and embrace that which is most antithetical to law, love. In the final analysis, we experience law as something that binds us to something, a fascination. DBO is about this kind of law and writing it, during the first Covid-19 lock down, was a labour of love.
Finally, are you able to comment on future work, on your next contribution to the field of Socio-Legal Studies?
I don't know where I'm going from here, but I promise it won't be boring.