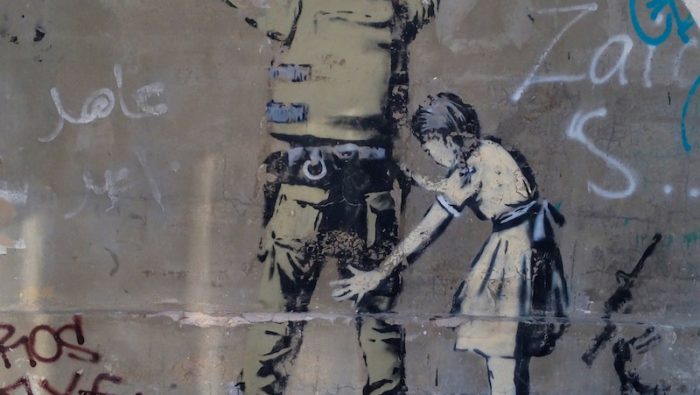 The Persistence of Collective Memory: Protecting and Preserving Protest Art through Law
by
Hamsini Marada | 28 September 2022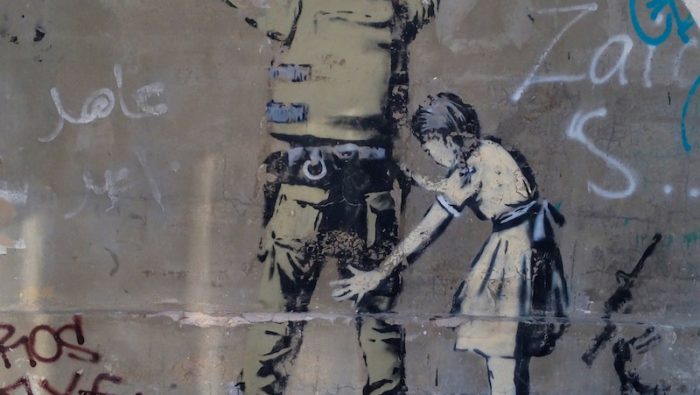 In 2011, Aseem Trivedi's website called 'Cartoons Against Corruption' was banned at the peak of the anti-corruption movement in India and he was arrested for sedition under the Indian Penal Code. In 2019, when protests flared up against the introduction of the Extradition Bill in Hong Kong, politically sensitive films portraying the protests were criminalised. Recently, the citizenship related protest sites in India witnessed whitewashing of protest graffiti; and, very often, street artists are prosecuted for criminal damage of public property or vandalism. These examples portray an apparent friction between art and law, when art is used as a tool for resistance in protest movements.
Protest art or the aesthetics of protest largely consist of paintings, slogans, symbols, graffiti, street art, objects, music and performance art, amongst others, which are a product of either on-going or erstwhile socio-political mobilisations. Whilst they may have been created in a different context historically, their use during contemporary resistance movements ascribes them to the genre of protest art through its renewed relevance. In this context, I argue that protest art builds collective memory. I further elucidate that law, as a regulatory tool, when it imposes unreasonable grounds of censorship, impinges upon the protection and preservation of protest art and thereby affects the safeguarding of collective memory.
Protest art has increasingly become fundamental to social movements due to its symbolic nature, universal appeal and mobilising value that has the potential to challenge existing socio-political structures. A contemporary example can be seen through the art that unfurled through Black Lives Matters protests in 2020. Art depicting George Floyd and police violence did not only create pulsating solidarity within and outside the United States; these art forms but also became one of the contributing factors in bringing back the issue of systemic racism back into the fore via public discourse.
With this backdrop in mind, it is essential to also ascribe value to protest art as memory work. Such conceptualisation recognises individual and collective memory and thereby shapes the shared identities of communities and senses of togetherness within communities, including minorities. Cultural theorists like Chris Weedon and Glen Jordan have deliberated upon the concept of collective memory to challenge hegemonic versions of the past. To further substantiate their hypothesis, I employ the lens of protest art as a source of building collective memory of various groups. One of the ways in which protest art can flourish as a memory work is when the right to freedom of expression provides a platform for art to thrive during resistance movements. Since the right to freedom of expression is not an absolute right and comes with a set of restrictions as laid down by the state, it must be ensured that such restrictions are reasonable and not extensive in nature i.e. the speech-regulating statutes must not be interpreted broadly (overbreadth doctrine) or vaguely to throttle the very essence of the artwork.
Protest art, if protected, has proved itself to act as a lasting symbol against atrocities. Picasso's Guernica portrays a gruesome account of the Spanish Civil War, and its historical significance has motivated contemporary movements to use it as protest art. This exhibits that if such traditional and historical art is preserved properly, it can become a symbol of not only remembering the brutalities of the past but also can transform itself to address the current anti-war sentiments. Protest art also documents social movements to take stock of the repressive experiences of the protesters. It encapsulates the learnings to deal with the socio-political abrasions in the future through visual aesthetic resistance. This can be evinced from how the usage of protest art as a peaceful and creative means to retaliate against despotic regimes has only drastically increased from the Arab Spring in 2012 to the October Revolution in Iraq and Lebanon in 2019. Today, with emerging forms of digital activism which are diffusing the idea of traditional protest spaces, innovative ways of protesting through art are being chronicled on social media platforms which are seemingly more permanent repositories of ideas which represent socio-political events and popular sentiments.
While looking at protest art as memory work will compel us to look at ways in which art becomes a testimony of the past, this comes with its own share of obstacles. Each epoch witnesses the development of its own 'regime of visuality' to naturally distinguish between the permissible and non-permissible images. Law, being one of the regulatory forces has the potential to play a dual role. On one hand, law tends to determine the existing and future 'regimes of visuality' in a society by placing limits on the right to 'freedom of speech and expression'; on the other hand, it also plays an overt role of protecting art. For example, through the intellectual property regime, the copyright laws can protect protest art as a form of street art. However, when law, in general, sieves images that are contrary to the prevailing regime's ideals on vaguely interpreted grounds of reasonable restrictions to artistic speech, it can further be an impediment to safeguarding collective memory. With protest movements transcending to digital spaces, renewed challenges on excessive surveillance have erupted, with the potential of deepening law's 'chilling effect' on creators and disseminators of protest art.
Given this contested yet inter-linked relationship between protest art, free speech laws and memory, as Socio-Legal scholars, we can conclude that any form of unreasonable censure or erasure of protest art has a direct impact on the building and preservation of collective memory of not just the affected community but the public at large. Therefore, it is important to protect and preserve protest art as legitimate expressions, as censorship can hamper the continual and informed channel of communication between the past and the future socio-political movements that helps various communities to effectively use art and memory as tools in their struggle for the recognition of their rights.