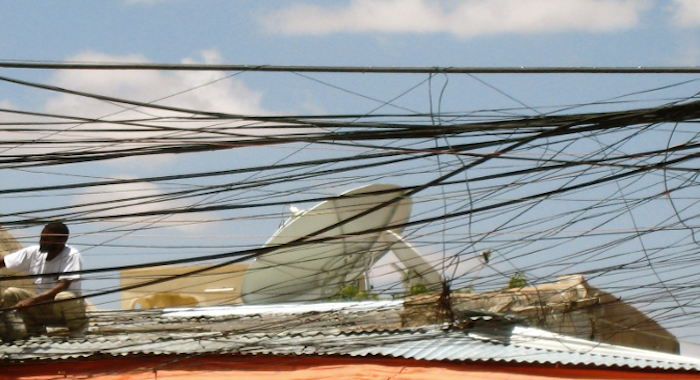 From Politics to Pandemics: Fieldwork Interrupted
by
Nicole Stremlau | 21 July 2021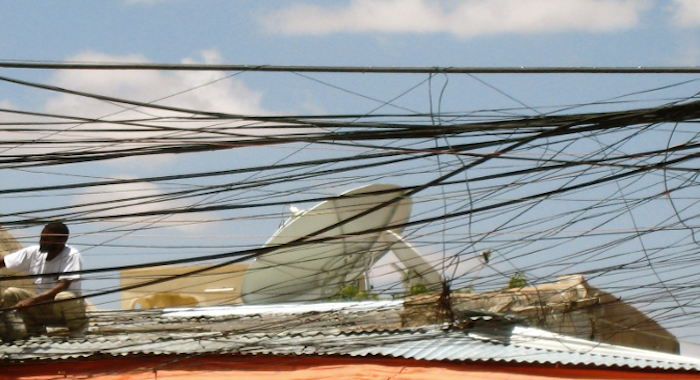 In 2019 Rivas and Brown published an edited collection Experiences in Researching Conflict and Violence: Fieldwork Interrupted. Little did they expect that less than two years later many researchers from across disciplines, in field sites around the world, would be grappling with some of the issues they described, not due to conflict but Covid-19. Researchers who work in areas affected by conflict are well-attuned to the challenges that arise when research might be interrupted, as well as the particular ethical or security concerns raised for participants and communities affected by violence. For many researchers working in volatile regions, even when seemingly predicable, the situation can change quickly. Long-term research projects in Ethiopia's northern Tigray region have, for example, been dramatically and unexpectedly cut short due to the current war. What was once seen as a relatively stable research site in Ethiopia, has thrown up new challenges not all that different from Covid-19.
From these interruptions we have also seen innovations. Current PhD students, desperate for field research training, have been creatively reaching for novel comparisons and accessible new sites for research. Sometimes, they have been forced to draw comparative studies with field research initiated before the pandemic, making unusual connections between villages in Uganda to small towns in the UK. I found myself in a similar position when I was working on my PhD in 2005.
I thought I had a strong research plan and good set of methods when I set off for Ethiopia, a country where I had previously lived and worked. Unfortunately, I arrived immediately after deeply contested elections. Many of the journalists I had planned to interview were arrested and thrown in jail (along with more than 30,000 other people within the first few months of the violence). The political climate was tense and not conducive for research. I eventually spent more than a year in the field, navigating new directions. During this time, I was forced to think more comparatively, looking to other countries in the region that would offer insights for testing some of the research puzzles integral to my project, which was focused on transitions from guerrilla insurgencies to governments, and the role of media.  This experience encouraged me to explore challenging environments and attempt research in the Somali territories, a region that has long been affected by violence and instability. These seemingly extreme cases can be highly rewarding, often holding significant insights for theory building and providing novel perspectives for thinking about Socio-Legal phenomenon, such as how law and governance work in areas that fall out internationally accepted patterns of statehood (the so-called failed or fragile states), in other countries as well.
During a recent event I co-organised on Covid and the Future of Fieldwork in Africa it quickly emerged from our discussion just how differently people have been experiencing the present large-scale interruption. Academics and students in South Africa, for example, have experienced intensive lockdowns similar to colleagues in the UK. Yet, while it is generally thought that incidences of Covid-19 have been vastly underreported in many African countries, for many colleagues on the continent Covid-19 has had minimal effects on their research (this is not, however, to say that this will remain the case, particularly if a predicted surge occurs). For communities that have regularly experienced health challenges such as malaria, which kills around 400,000 people a year in sub-Saharan Africa, or tuberculosis with around 250,000 deaths, Covid-19 has often been regarded as another health challenge, throwing up difficulties that are not entirely dissimilar from others, including conflict.
Particularly for researchers in Europe or North America who work on Africa, it can be difficult to replace time in the field. The rapid adoption of digital tools, such as digital ethnographies, or interviewing informants at a distance, does not capture the nuance, the texture, and the closer reading of body-language, side comments, or context that is conveyed during in-person interviews. And while it may be possible to access informants for elite interviews in capital cities on the continent, navigating research in poorer communities where mobile data is precious, and people harder to reach, is even more difficult but just as urgent. As the pandemic is slowly brought under control in Europe, it will continue to persist in Africa until there is more equal vaccine distribution; the challenge will be how to reimagine what ethical engagement across continents might look like, while retaining the innovations made within research over the past year.