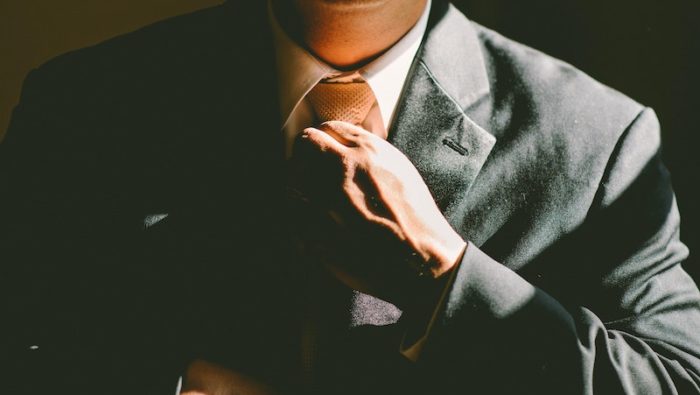 First Impressions Count: Self-Presentation in Qualitative Interviews
by
John Taggart | 11 January 2023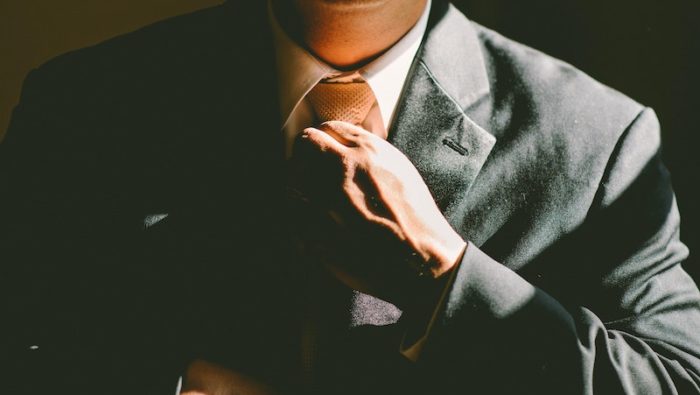 American vaudeville actor Will Rogers famously quipped that: "You never get a second chance to make a first impression". How we look, act, what we say (and don't say) all matter in terms of how the world perceives us. In research interviews, how much thought should be given to how we introduce ourselves? Arguably, quite a lot. My experiences of interviewing communication specialists, known as 'intermediaries' who work in the criminal justice system, made me realise just how important first impressions and self-presentation are to the data collection process.
Coming from a background working as a criminal barrister, I was well aware of the usual lawyer stereotypes. Lawyers are money-hungry, vainglorious, and speak with marbles in their mouth. Hyperbole aside, it is fair to say that the public perception of the legal profession could be better. A YouGov survey found that only 42% of people trust lawyers to tell the truth. When planning the pilot-study for my PhD research interviews, I gave little thought to what I would first say to interviewees upon meeting them. Although I knew that 'breaking the ice' would be important, I never consciously decided how I would describe myself or explain the rationale for completing a PhD. Was it incumbent on me to explain that I had worked as a criminal defence barrister and that it was through working in the courts that my interest in vulnerable witnesses and defendants was sparked? The opening minutes of my first pilot study interview highlighted my error.
I sat down in the living room of my first interviewee and commenced the interview with: "So, just to give you a bit of background to myself, I qualified as a barrister in Northern Ireland and worked exclusively in criminal courts." The die was cast. I hadn't quite realised how much that opening line would set the tone for the rest of the interview. It is possible that this particular interviewee had some particularly bad experiences with barristers in court. In any event, it became clear that my status as a barrister (at that time non-practising) was indeed a big deal. "You know how you lot talk!", "You all like to complicate things though, don't you?" the interviewee remarked. This interviewee felt she had the measure of me and framed her answers to my questions accordingly. The interviewee was being neither belligerent nor unnecessarily difficult. It was obvious that she felt strongly about how verbose barristers tend to be when communicating and that, as a member of the profession, I should know about it.
On reflection, I should not have been surprised by how the first pilot-interview went. Intermediaries are communication specialists and their primary aim to is to ensure comprehension and simplify language as best as possible. I am the first to accept that the criminal courts are an exclusive environment that often serve to alienate. The language employed in our courts is archaic, the terminology is odd, and barristers who work in them still dress in 17th century style. When in court, this interviewee was used to engaging with many barristers who refuse to adapt their language and sometimes view the intermediary role as an annoyance.
So, what did I learn? I learned that my own presentation and introduction to interview participants should take account of their profile, their work and the likely content of the interview. This may appear contrived, but in fact it is the opposite. It is thoughtful and demonstrates a desire to collect the best data possible. In my own example, the focus and tone of the interview became about me and my professional profile. While I firmly believe in the notion of interviewer and participant 'co-producing' the interview, there are sensible limits to this. The research interview should centre on the lived experiences of the interviewee rather than the individual asking the questions.
In my later interviews, I changed tack. I broke the ice by emphasising why the interviewee's perspectives were important to my project and how their role had been largely ignored by the extant research. I made it clear that I wanted to give a voice to intermediaries so that their work and its challenges could be better understood. In fact, in several interviews I did not shy away from my background working as a barrister but made sure that it did not become the centre of attention. On one occasion, an intermediary said she had heard from a colleague that I was a barrister. I confirmed her suspicions and replied that it was through my work in the courts that I had first seen an intermediary in action and was incredibly impressed. I explained that it was through noticing how the role was often poorly understood by judges and lawyers that I was prompted to conduct my own research. The interviewee was reassured as to my motives for conducting the research and seemed to recognise that I valued hearing about her experiences.
There is a fine balance between controlling the agenda of a research interview and encouraging participants to speak openly and freely. Nonetheless, there is much to be said for careful thinking about initial interpersonal dynamics and how they may impact how the interview develops. Whether we identify as researchers or lawyers (or both), we should recognise the importance of first impressions. They only come around once.