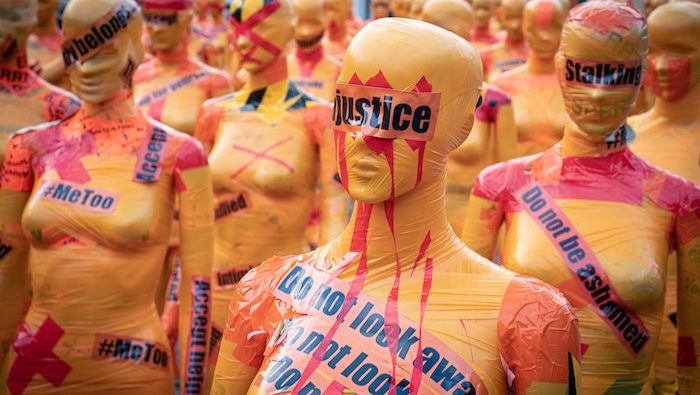 What Makes an Ideal Prosecutrix? A Call for Socio-Legal Analysis of Indian Sexual Offence Cases
by
Sarthak Chaudhary
&
Richa Jain | 8 December 2021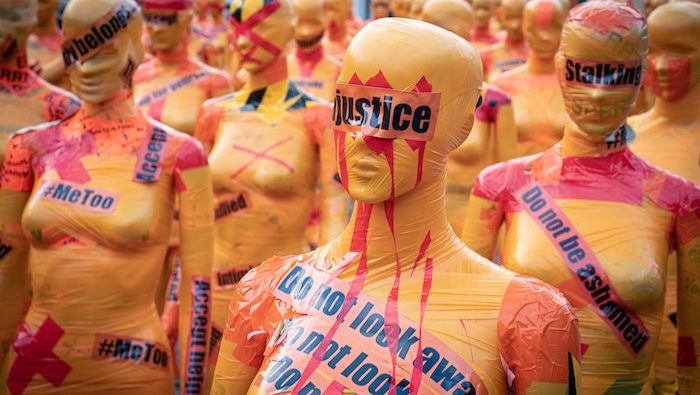 The observations made by Goa's sessions court in May 2021 while acquitting Tarun Tejpal of raping a colleague, repeated a long-seated tradition of deeply misogynistic reasoning within the Indian judiciary. It represented a pattern playing out across many sexual offences cases within Indian courts, where rape myths, such as questioning the post-rape behaviour of the victim, their attire and facial expressions after the offence, or presentation in court, are well established. These myths are a form of legal violence, which create an image of the ideal prosecutrix, which is often far removed from the realities of sexual violence. This has been evidenced by a wealth of feminist Socio-Legal scholars. Some of the most recent studies of rape myths are the four studies undertaken by Vanessa Munro in which several recurring rape myths arose during juror deliberations, including the belief that genuine rape victims fight back to such an extent that defensive injuries should be present. Other rape myths include the idea that victims are visibly distressed while testifying at trial, and that false allegations of rape occur which have been further discussed through this article.
These 'lawful' judgements proliferate the misogyny attached to rape wherein the concepts of chastity, profile of the victim, past events and absence of injuries on the victim's body implying her consent are based upon the sentencing of the accused, sometimes even before a full-fledged investigation. The Tejpal case and the myths it perpetuates present an opportunity for Socio-Legal feminist work to rewrite and question the opinions and judgements that rest on rape myths, and consider the absence of feminist reasoning within the Indian judicial context.
In Discretion, Discrimination and the Rule of Law: Reforming Rape Laws in India, Mrinal Satish contemplates how rape myths are both descriptive (reflecting typical societal conceptions of rape) and prescriptive (mandating how victims should react to rape). An ideal prosecutrix in the current scenario is supposed to draw evidence from the physical harm done to their body rather than their own testimony. Indian courts might refuse to accept the victim's voice if she has not endured physical injuries. In a system that often refuses to listen to and recognise these voices, the physical injuries a victim sustains on her body are constructed as testimony. The focus on the victims' bodies, rather than their verbal or written testimonies, takes on another layer when they are Dalit or lower caste. For instance, in the infamous case of Bhanwari Devi 1996, the judiciary stated that touching a victim who is from a lower caste would infringe the 'purity' of upper-class perpetrators. The punitive caste system curbs the lives of these young women as they inherently learn to endure violence and to be submissive to men, given that the economic and socio-cultural constraints impede agency to seek justice and trap them in unequal systemic power structures.
A 2017 Human Rights Watch report, 'Everyone Blames Me', reiterated the extreme humiliation a victim goes through from non-registration of reports at police stations to the corridors of courtrooms within the Indian context. Medical practitioners still use unconstitutional and degrading practices such as the 'two-finger test', in an attempt to establish virginity and the frequency of victims' sexual activity. In Public Secrets of Law: Rape Trials in India, Pratiksha Baxi provides a detailed picture of the legal violence that underpins rape trials in India. The trauma of participating in legal processes is clear, where victims are forced to give a 're-enactment of [their] own rape' and legal actors and narratives focus on the victims' bodies, rather than locating fault and culpability with the accused (p. 21).
Rape jurisprudence in India reinforces the expectations of how a victim should react in order to be considered a victim. These expectations allow constructions of consent as: falling asleep after being raped, or not 'strongly' communicating no (giving rise to judicial statements such as 'a feeble no means yes'). Indian Courts have a long history of forcing victims to inscribe themselves into legal narratives and reasoning through an ideal performance of victimhood in order to gain (particular) recognition, where victimisation is fitted in a stereotyping, gendering, and sexing of bodies. The roots of this systematic prejudice reach to define an "ideal prosecutrix". The branches of its definition include an inconsolable, palpably dressed victim, a chaste woman who aggressively resits rape, who is unable to ensure her lack of consent to the accused and is not an educated or "modern woman". Seven decades of independence have brutally failed the women of this nation, since the dominance is still at the end of male opinions.
The above explained rape myths legitimised by the judiciary have the effect of normalising the idea that victims are responsible for being raped. It is of immense importance that the judiciary work towards building a safe ecosystem for rape victims and dismantling persistent prejudice within the Indian context. The interrogation of these issues within the Indian context requires deeper understanding and continued analysis within Socio-Legal literature.