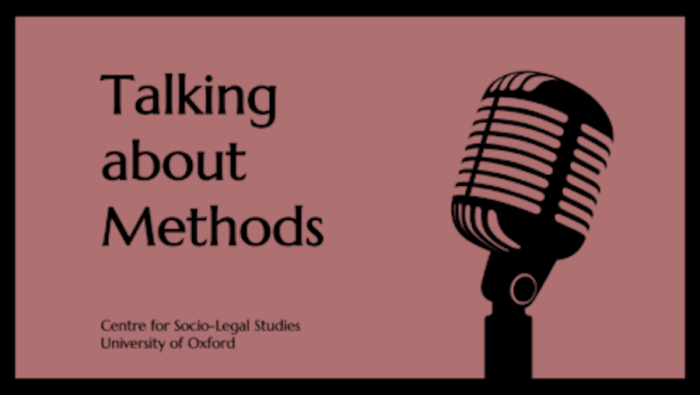 Experiments and Randomised Controlled Trials
by
Meredith Rossner | 25 August 2021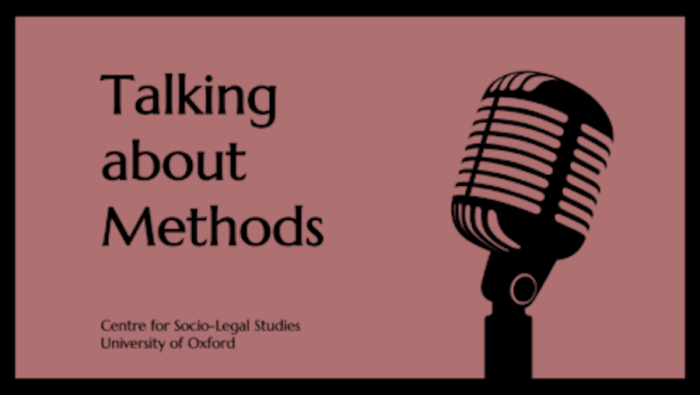 Episode Description
In this episode of Talking about Methods, Professor Linda Mulcahy talks to Professor Meredith Rossner (Australian National University) about using experiments and randomised controlled trials in Socio-Legal research.
Produced by Linda Mulcahy and Urania Chiu.
Readings on Experiments and Randomised Controlled Trials Recommended by Professor Meredith Rossner
Sherman, L.W. (2009). Evidence and Liberty: The Promise of Experimental Criminology. 9(1) Criminology & Criminal Justice 5-28.
Response to Sherman: Hough, M. (2010). Gold Standard or Fool's Gold? The Pursuit of Certainty in Experimental Criminology. 10(1) Criminology & Criminal Justice 11-22.
Borstein, B.H. and McCabe, S.G. (2005). Jurors of the Absurd? The Role of Consequentiality in Jury Simulation Research. 32(2) Fla. St. UL Rev. 443-468.
Rossner, M. and Tait, D. (2021). Presence and Participation in a Virtual Court. [Online] Criminology & Criminal Justice 1-23.