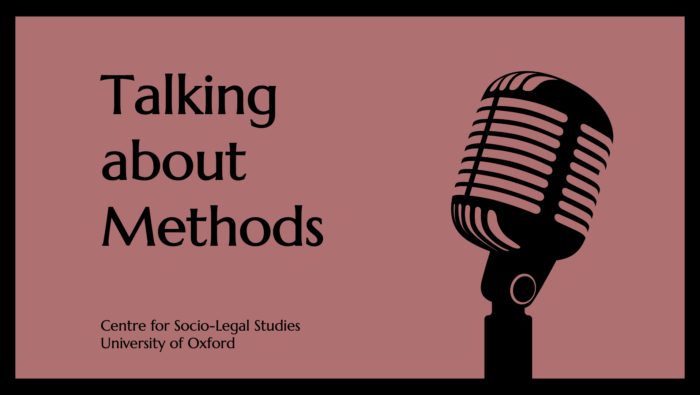 Introduction to Semi-Structured Interviewing
by
Linda Mulcahy | 30 June 2021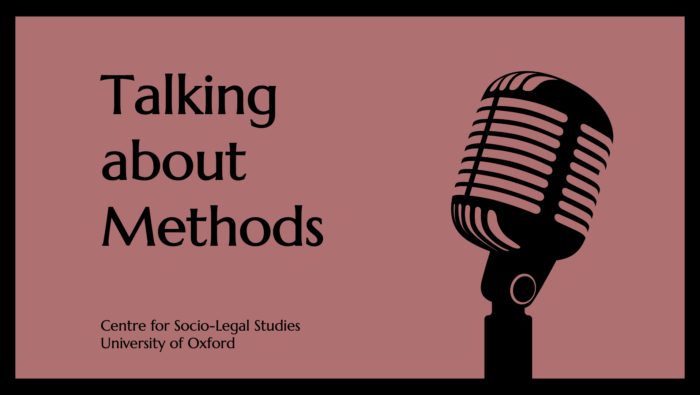 Episode Description
In this episode of Talking about Methods, Ellie Whittingdale talks to Professor Linda Mulcahy, Director of the Centre for Socio-Legal Studies, about the use of semi-structured interviews as a method in Socio-Legal research.
Produced by Linda Mulcahy and Urania Chiu.
Readings on Semi-Structured Interviews Recommended by Professor Linda Mulcahy
Silbey, S. in Halliday, S. and Schmidt, P. (eds). (2009). Conducting Law and Society Research: Reflections on Methods and Practices (Cambridge University Press).
Hartog, H. (2004). 'Romancing the Quotation' in Sarat, A. (ed). Law in the Liberal Arts (Cornell University Press).
Cunningham, C. D. (1991). Lawyer as Translator, Representation as Text: Towards an Ethnography of Legal Discourse. 77 Cornell L. Rev. 1298.
Mulcahy, L. (2003). Disputing Doctors: the Socio-Legal Dynamics of Complaints about Medical Care (Open University Press).