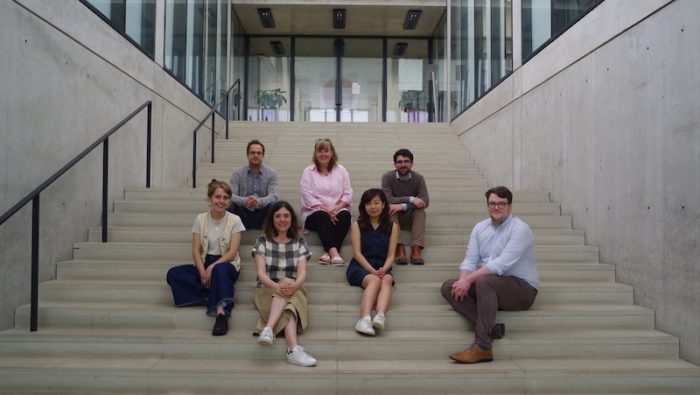 Celebrating One Year of Frontiers
by
Linda Mulcahy | 26 May 2022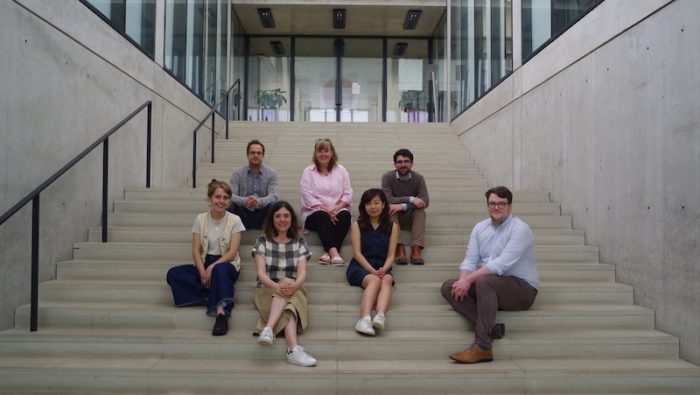 It has been a busy year for the Frontiers editorial team; from the early, excited conversations about how to set up a blog over Teams calls in the midst of lockdown, discussions in my small flat in Oxford over a glass of wine and food, gathering and editing our very first copy and launching our website, to liaising with the wonderfully rich and diverse diet of authors who have supported us. During our first year we have published 65 posts, including 49 contributions to Methodological Musings, Borderlands and A Good Read, and 16 episodes of our podcast series. Our posts have been accessed by readers around the world, across a total of 115 countries, from the UK, Australia, India, the Netherlands, Canada, Mexico, Israel, the UAE, Kenya, Iraq, China, South Africa, Singapore and more. In this time, our website has been visited by speakers of 33 different languages and accessed a total over 20,000 times. None of this would have been possible without the support of the authors and speakers who have worked with us and you, our readers. It has been a joy for us to watch Frontiers grow and flourish.
In this anniversary post, we reflect on some of the highlights of the year. For Ellie Whittingdale, our lead student editor, the highlight has been working with a devoted, hardworking, and caring team who are driven to create a space for Socio-Legal conversations between early career scholars and established academics. James Campbell, who deals with book reviews, has drawn attention to the opportunity to highlight the breadth, depth, and variety of Socio-Legal scholarship that is taking place worldwide. Florian Grisel, who serves as senior editor, has chosen to highlight the posts prepared by authors including those produced about Peter Goodrich's Paratexts, or Olivia Durand's Gendered Spaces and Divided Streets. In his view, Frontiers is a precious tool, not only for those who want to have their first glimpse of Socio-Legal Studies, but also for those who wish to be at the forefront of the discussions in this thriving field.
Mónica Arango Olaya has most enjoyed the diversity of the posts in terms of their  geographic, thematic and interdisciplinary. As lead student editor of our Borderlands section, Monica has been most impressed by the rich breadth of issues and standpoints drawing as they do on debates about legal theory, the role of procedure in access to justice for gender-based violence, theology, the distinctions between Socio-Legal Studies and sociology of law, histories of policing women and new legal realism, as well as actor network theory, environmental law, and content moderation and social media.
Urania Chiu, our podcast editor, found it more difficult to pick one favourite Talking about Methods episode, but when forced she chose the International Women's Day special with Rosemary Hunter, Sharon Cowan, and Aoife O'Donoghue. This was our first podcast episode featuring a 'panel' of interviewees based in different locations, and not only did the technical aspect of it work perfectly well, but the format also allowed for a wonderful exchange of ideas and sharing of expertise that was refreshing and fun to listen to. Feminist judgments projects around the world have been so important in reimagining what a feminist jurisprudence could look like, and it felt really special to have experts from not one but three different jurisdictions speak about their experience in organising these initiatives on our podcast.
For my part, there have been numerous highlights, not least of which has been the support I have received from our student editors in making my idea of launching a Socio-Legal blog a reality. Those who know me will be aware that I am something of a methodology nerd and it has been a pleasure to conduct informational conversations with experts about the challenges of using a particular method. A key motivation behind the launch of the blog was to provide open access resources for researchers approaching empirical work for the first time and looking for advice from experienced empiricists. The emails we have received from around the world indicate that Talking about Methods and Methodological Musings posts are now appearing on reading lists.
We really value your voices and thoughts, and would love to hear from you about Frontiers as we continue to grow! Thank you so much for your support, and we very much look forward to seeing many of you in person in Lisbon for the Law and Society Association's 7th Global Meeting, Rage, Reckoning, and Remedy!